Otoplasty — also known as cosmetic ear surgery — is a procedure to change the shape, position or size of the ears.
You might choose to have otoplasty if you're bothered by how far your ears stick out from your head. You might also consider otoplasty if your ear or ears are misshapen due to an injury or birth defect.
Otoplasty can be done at any age after the ears have reached their full size — usually after age 5 — through adulthood.
If a child is born with prominent ears and certain other ear-shape problems, splinting may successfully correct these issues if started immediately after birth.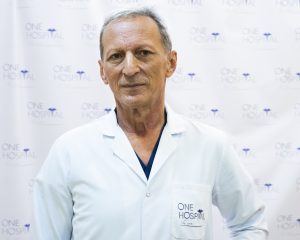 Why it's done
You might consider otoplasty if:
Your ear or ears stick out too far from your head
Your ears are large in proportion to your head
You're dissatisfied with a previous ear surgery
Otoplasty is typically done on both ears to optimize symmetry.
Otoplasty won't change the location of your ears or alter your ability to hear.
How you prepare
Food and medications
Before the procedure, discuss with your surgeon what to expect from the surgery. Your surgeon will review your medical history, and ask about any medical conditions you may have and any medications, supplements or herbs you may be taking.
Your surgeon will recommend that you stop taking certain medications, such as blood thinners or NSAIDs, at least three weeks prior to surgery. You may also need to get certain lab tests before your procedure.
Other precautions
If your procedure requires the removal of only a small amount of fat, the surgery may be done in an office setting. If a large amount of fat will be removed — or if you plan to have other procedures done at the same time — the surgery may take place in a hospital followed by an overnight stay. In either case, arrange for someone to drive you home and stay with you for at least the first night after the procedure.